Italian Pinhead Torta
2012 Speciality Trophy Winner
Recipe by Laurie Figone (c/o Bob's Red Mill Natural Foods, Inc.)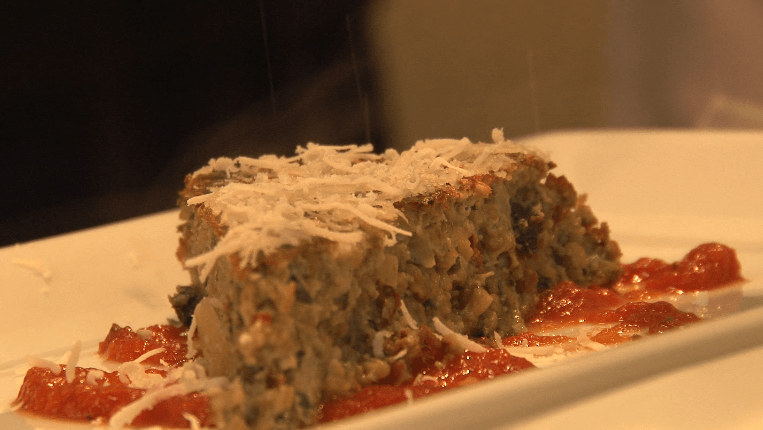 Serves 12
Cook Time:  15 minutes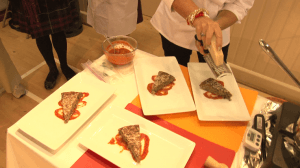 Ingredients:
1 oz. dried portabella mushrooms, rehydrated in 1 ½ cups boiling water for 10 minutes (reserving the liquid to soak the oats in).  After soaking, drain, squeeze dry and dice mushrooms.
1-½ cups Bob's Red Mill Steel Cut Oats (also known as pinhead oats) soaked in reserved mushroom liquid for 10 minutes.
6 TBSP butter, divided
1 cup diced onion
1 cup coarsely shredded zucchini
½ cup diced sun dried tomatoes in olive oil, drained
6 eggs, room temperature
½ cup chopped fresh oregano
1 tsp. garlic salt with parsley
1 cup dried Parmesan cheese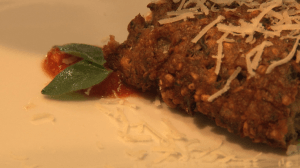 Instructions:
Heat 2 TBSP butter in an 11-inch frying pan over medium heat.  Sauté onion.
While onion is sautéing, heat 2 TBSP butter in a 10-inch saucepan over medium-high heat.  Add soaked Bob's Red Mill Steel Cut Oats and stir constantly for 2–3 minutes or until remaining liquid has evaporated.  Remove from heat and set aside.
Once onion has become translucent, add the following to the pan: mushrooms, zucchini, sun dried tomatoes and Bob's Red Mill Steel Cut Oats; mix well.  Remove from heat.
In a large mixing bowl, beat eggs and then add garlic salt, oregano and Parmesan cheese.  Mix well and then stir in Bob's Red Mill Steel Cut Oats mixture.
Return 11-inch frying pan to medium to medium-high heat and add remaining 2 TBSP butter.  When butter has melted, immediately pour in Bob's Red Mill Steel Cut Oats mixture and place a tight fitting lid on your pan.  Cook covered for 10 minutes or until cooked through.  Remove lid and remove pan from heat; invert onto a serving plate.  Immediately top with freshly grated Parmesan cheese
Slice and serve.