28th Annual Golden Spurtle® World Porridge Making Championship®
2021 VIRTUAL SPURTLE
We're gathering pace….
Videos and entries for this year's Virtual Spurtle competition are flooding in.
In order to give everyone a fair chance we are extending the entry window until 31st August so get your thinking caps on and let us have your entry form (and recipe) as soon as you can and your video no later than 31st August.
Remember a video of 3-5 minutes long featuring you and your ingredients, together with the finished dish. For inspiration why not check out last year's winners on this web site and our social media .
We're really looking forward to seeing your finished product and don't worry too much about the quality of the video – just have fun.
We wish to thank Hamlyns Oats for their continued support
As has been the case with many events we have been forced to adapt the Golden Spurtle® Porridge Making Contest.
Instead of our normal competition we teamed up again with our sponsors, HAMLYNS, to create a 2nd on-line SPECIALITY Contest.
2021 Competitors are invited to send us a short video of the preparation of their speciality recipe.
The 'Porridge Committee' will consider the entries and publish the best of them on our website and Social media platforms on World Porridge Day (10th October).
These contestants will be the Virtual Spurtlers of 2021 and will receive a Hamlyns Perfect Porridge Pack.
The WINNER of the 2020 competition Chris Young comes from beautiful Perthshire (Scotland) – and his speciality dish was a twist on a French dish which in Gaelic is Crunch sa Bheul.
Chris stunned the judges with this dish as he has in previous years as winner of the Speciality Category in 2014 and 2018. His balance of ingredients, uniqueness of idea and flair for the method, produced a winning combination.
A worthy winner of the Virtual Spurtler of 2020.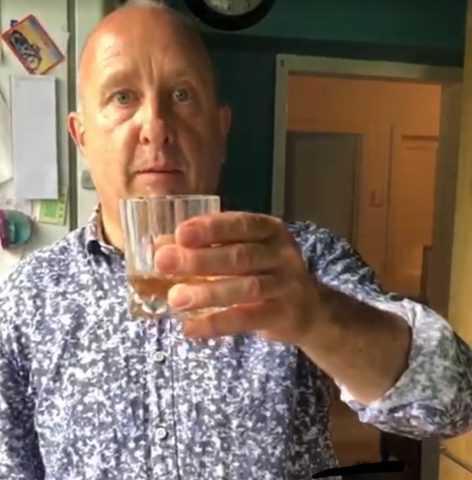 Keep watching our Facebook Page and for updates on the 2021 event and we look forward to welcoming old and new friends on the 10th October which is also World Porridge Day and (fingers crossed) at the 29th World Porridge Making Championship® to be held on in October 2022 .
Event Information
As in 2020 the 2021 event will be virtual, however in anticipation …….
The 29th World Porridge Making Championship ®will be held in
October 2022 from 10am—4pm.
Hosted at:
Village Hall,
Carrbridge,
PH23 3BB,
Highland
Check out our website and Facebook page for pictures, videos and recipes from the competitors of the 27th Annual World Porridge Championship!®