27th Annual Golden Spurtle® World Porridge Making Championship®
Because of the current virus situation we were forced to make some changes to the Golden Spurtle® Contest. Instead of our normal competition we teamed up with our sponsors, HAMLYNS, to create an on-line SPECIALITY Contest.
For this year only,  competitors sent us a short video of them preparing their speciality recipe.
The Porridge Committee looked at the entries and put the best of them on the web and Facebook on World Porridge Day (10th October). These contestants were awarded the title of Virtual Spurtler 2020 and received a Hamlyns Perfect Porridge Pack.
The WINNER came from beautiful Perthshire (Scotland) – Chris Young presented a twist on a French dish which in Gaelic is Crunch sa Bheul.
Chris stunned the judges with this dish. His balance of ingredients, uniqueness of idea and flair for the method, produced a winning combination.
Well done Chris. A very worthy winner.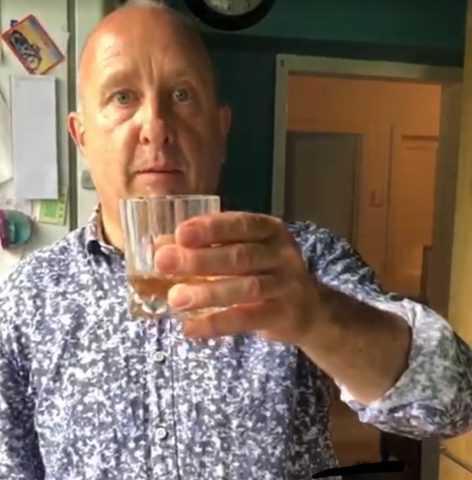 We look forward to welcoming old and new friends at the 28th World Porridge Making Championship® to be held on 9 October, 2021, which is also World Porridge Day.
Event Information
The 28th World Porridge Making Championship ®will be held on
Saturday 9 October 2021 from 10am—4pm.
Hosted at:
Village Hall,
Carrbridge,
PH23 3BB,
Highland
Check out our website and Facebook page for pictures, videos and recipes from the competitors of the 27th Annual World Porridge Championship!®